About Us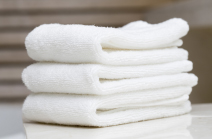 The Wash Wizards is a family owned and operated mobile laundry service.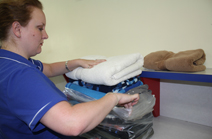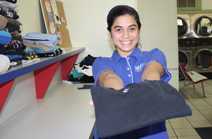 We have dedicated ourselves to the high standards we have set to provide a quality product in the most convenient manner for our clients. Our goal is to give this community back a little of their hard-earned free time by taking one of the most dreaded chores off their hands; laundry day. We have made it our mission to make your life a little easier with our pickup and delivery wash and fold service. We understand the stress of the daily grind and want to assist you in making it just a little less of a struggle.
Through this service we will come to any specified location to pick up your dirty laundry. We will take them to our facilities; wash, dry, and neatly fold them or hang them at your request. Within 24 hours you will find all of your wonderfully fresh laundry back at your home. Our drivers are provided with GPS tracking, which means when your items are finished and the driver is leaving with them, you will be notified and have the ability to track their progress to your front door.
Nothing gives us more satisfaction than to see and hear our customers' happiness and relief when they receive their neatly wrapped packages of clean clothes. Simplicity and reliability are sometimes so difficult to find in the chaos of day to day living which is why we strive so hard to provide it for you.
Questions? (888) 225-6140 or support@thewashwizards.com.