Dry Cleaning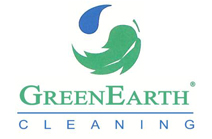 Dry cleaning is a process that cleans clothes without water.
Doing laundry has been a common household activity for years. Whether the technology was beating the garments on rocks by the river or pushing buttons on programmed washing machines, this process depends on water and a mechanical action usually assisted by soap.
Dry cleaning, on the other hand, is different. It's a process that cleans clothes without water. The cleaning fluid that is used is a liquid, and all garments are immersed and cleaned in a liquid solvent -- the fact that there is no water is why the process is called "dry."
The process for dry cleaning is similar to ordering "Wash and Fold" on our website. The main difference between general laundry and dry cleaning may be the turn around time. While laundry may be returned to you in 24 hours, dry cleaning may take up to 48 hours to be delivered.